Smile Travel Vietnam will be kicking off the National Tourism Year weekend with a lot of special travel deals that are guaranteed to bring "unforgettable" trips to all travelers
(PRWEB) June 11, 2014
Smile Travel Vietnam will be kicking off the National Tourism Year weekend with a lot of special travel deals that are guaranteed to bring "unforgettable" trips to all travelers.
"The National Tourism Year weekend is an annual event held to promote and foster tourism development in the region and localities," said Mr Long, owner of Smile Travel Vietnam.
Tours to Dalat primarily originate from 2 cities: Hochiminh City and Nhatrang city. Trips run daily and practically every day of the year except for Tet Holiday (Lunar New Year).
…
Hochiminh to Dalat: a 5 day-4 night tour.
It is currently on sale for June. "This one has always been at the top of the list," the Chief Executive noted. "Taking a flight from Hochiminh is the quickest, most convenient way to see Dalat in under 1 hour," he added. Also, travelers can choose a bus as the main vehicle to explore the city. It takes about 6-8 hours to reach Dalat city by bus. However, travelers should be aware of the fact that they must decide the transfer vehicle before their departure date; 3 days, at least.
It's not easy at all for travelers to choose the initial visiting place in Da Lat, which is known for its widespread covering beauty. On a whole, Da Lat looks like a cross between Vietnam and the French Alps. Most of its hotels and houses were built in French style. The town spreads across a series of pine-covered hills, with a small lake in the center, while surrounded by high peaks, creating lovely scenery quite different from the rest of Vietnam. Temperatures are pleasantly warm by day and quite cool at night, down to perhaps 10°C.
For the best information about Smile Travel Vietnam tour deals, please contact at sales(at)smiletravelvietnam(dot)com or call 84.976.127.023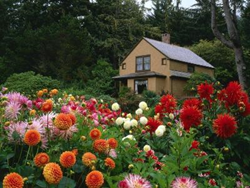 http://www.prweb.com/releases/2014/06/prweb11930257.htm