Theo nguồn tin trên trang mạng facebook.com của Tổng lãnh sự quán Hoa Kỳ ở tại Sài Gòn
REGISTER/GHI DANH:
https://www.eventbrite.com/e/lgbt-talk-show-issues-in-schools-tickets-53573288147?aff=efbeventtix&fbclid=IwAR3FE9u8py3ixByTjcZiPkspLyKgCJXwqIqDpxvxzxMNIN29w8PY7En_Zv0
WHAT: Info Session: Fulbright Scholarship for Master's Study Program
WHEN: Friday, March 8, 2019 at 10 AM – 12 PM UTC+07
WHERE: U.S. Consulate General – Ho Chi Minh City, 8 Floor, Diamond Plaza, 34 Le Duan, District 1, Ho Chi Minh City, Vietnam 70000
Registration
https://www.eventbrite.com/e/info-session-fulbright-scholarship-for-masters-program-tickets-57955020025?aff=efbeventtix&fbclid=IwAR2QwT-OwVCruBFZLC8NurCCahIq9o9Ivb0alMMtkLLWdclLL3erDmAGQyQ
Are you interested in studying for a master's degree in the United States? Do you want a scholarship to fund your studies? Join us at the Fulbright Scholarship information session to find out how!
Speakers: Fulbright staff and successful applicants of AY2019
1. Nguyen Thai Son is currently working at HCMC University of Law where he teaches language and law subjects i.e. Legal terminology, Legal English, and Linguistics. Son applied for Fulbright to pursue formal training in Forensic linguistics with a concentration on language evidence. He believes that this practical field of study can support investigation and justice enforcement in his country.
2. Having graduated from prestigious institutions in Britain, Nguyen Hoang Tung has been working in Vietnam as an educator and social worker, advocating for college readiness, mental health and wellness for the youth. His most notable works can be observed at 7A* Tutoring and Beautiful Mind VN. Hoping to create more sustainable long-term impact, he will pursue a degree in Youth and School Counselling with the Fulbright Program in the academic year 2019-2020.
3. Bui Thien Huan is a young Vietnamese theatre-maker. He graduated 3 years ago with the major in Literature and commenced his theatre career in 2014 with two projects in his university. Professionally, Huan has been cooperating with many theatre organizations such as Hoang Thai Thanh Theatre, Flamingo Theatre, Dragonfly Theatre Co. and has been using his talent to devote in many non-profit community theatre projects. Currently, Huan is teaching Creative Script-Writing Techniques at the Comic Media Academy in Ho Chi Minh City.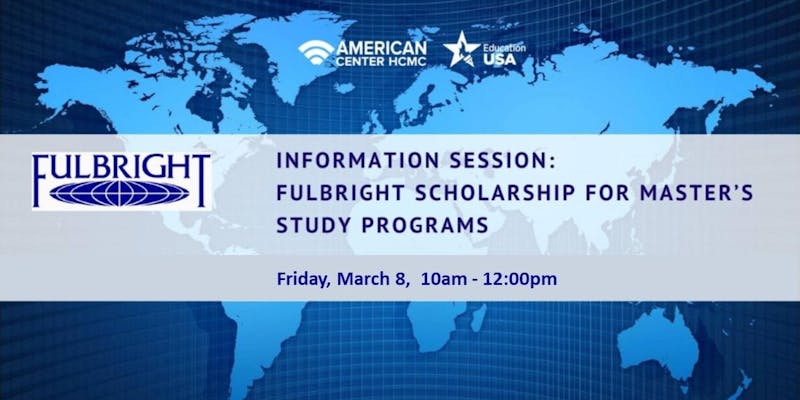 https://www.facebook.com/events/471446803394635/